This is a general model SIG Sauer P226 review by a former Special Forces operator, one of the most battle tested / proven pistols of which was the U.S. Navy SEALs official sidearm (MK25) for decades.

Dimensions: 8″ x 5.5″, Barrel: 4.4″
Mag: 15rd / 10rd Steel Mag
Caliber: 9mm Luger
Made in The USA
KIT | $1200+ | BUY
The SIG Sauer P226 is a full-sized, service-type pistol designed and produced by perhaps the world's most renowned firearm manufacturer. This semi-automatic handgun offers flexibility for various operational requirements. Its double-action/single-action trigger system adds an extra layer of safety while allowing for a quick, single-action mode after the first round is fired.
This pistol has a significant place in military history. It was one of the top contenders in the U.S. military's rigorous XM9 Service Pistol Trials in the 1980s, narrowly losing to the Beretta 92F due to cost considerations. However, its performance during these trials did not go unnoticed.
The P226 earned high regard from various Special Forces units worldwide, including the elite U.S. Navy SEALs. When the SEALs experienced issues with their issued Beretta 92Fs, they turned to the P226, and it has remained their sidearm of choice until being proceeded by the Glock 19 due to cost.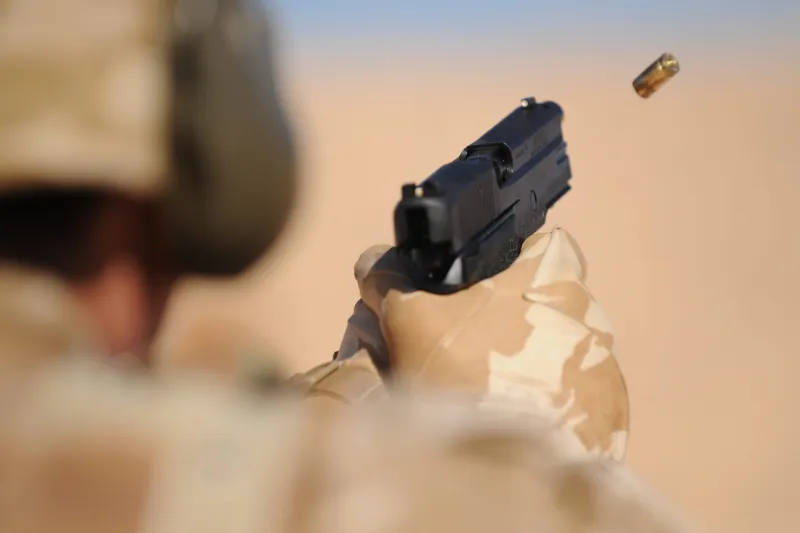 Features and Advantages
The SIG Sauer P226 sets itself apart from other similar handguns in several ways. Its all-metal construction contributes to its durability and longevity, while its ergonomically designed grip ensures comfortable handling and improved accuracy. The handgun comes with SIGLITE night sights, which provide excellent target acquisition in low-light environments—a crucial feature for covert operations.
A notable advantage of the P226 is its exceptional reliability. In the harshest environments and under the most rigorous use, the P226 consistently performs, making it a trustworthy companion in the field. Its high-capacity magazines, capable of holding 15+1 rounds of 9mm ammunition, offer superior firepower compared to other handguns in its class.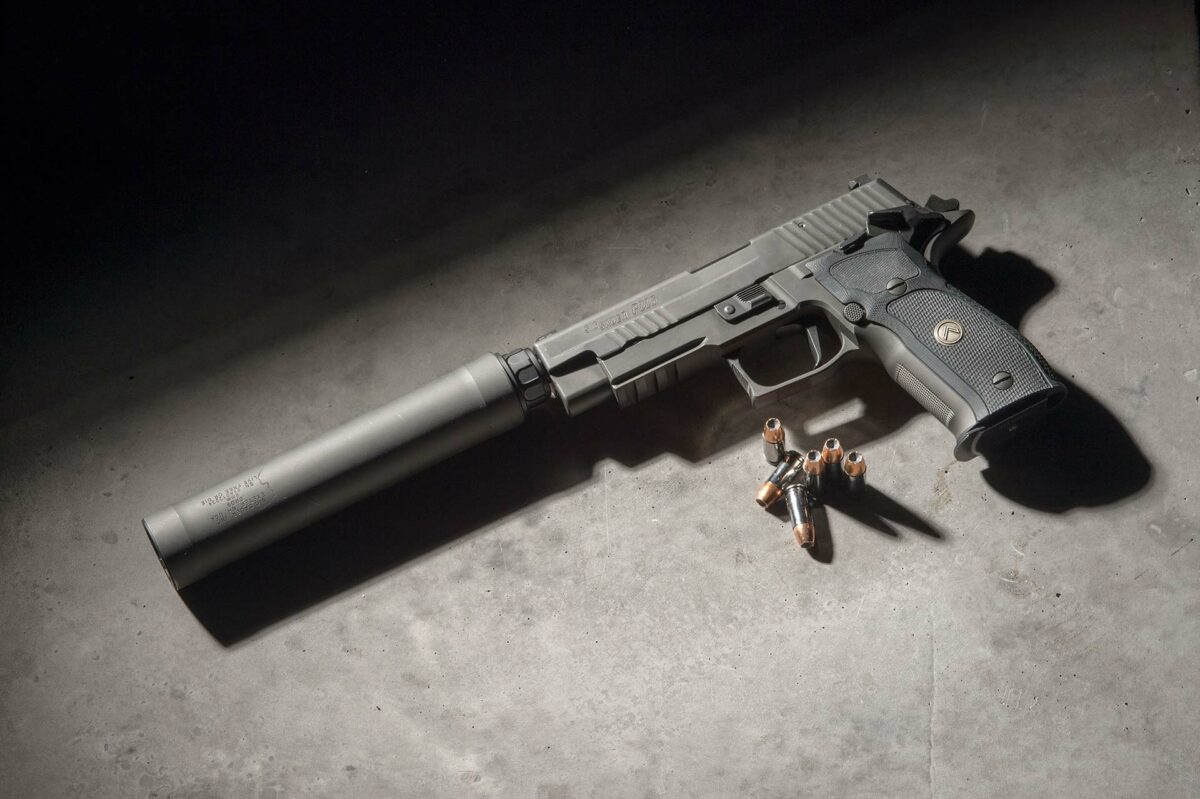 Construction and Build Quality
In terms of construction and build quality, the SIG Sauer P226 stands out as a robust, reliable weapon. Its frame is made of hard-anodized aluminum, and the slide is stainless steel, which undergoes a Nitron coating process for added corrosion resistance. These features ensure that the P226 can withstand the rigors of the field and harsh environments, from the humid jungles to sandy deserts.
The craftsmanship involved in assembling each P226 is meticulous, with each component fitting snugly and precisely. As a result, the P226 exhibits a high level of mechanical reliability and longevity. It's a weapon designed to endure and perform, built to standards that meet, and often exceed, those of the military and law enforcement agencies.
Concealed Carry
As the SIG Sauer P226 is widely used by law enforcement and military personnel overtly, its size may pose some challenges when it comes to concealed carry. The full-sized nature of the P226 may make it less comfortable or more difficult to conceal than more compact options, especially for individuals with smaller frames or those who prefer more discretion in their carry.
In terms of dimensions, the P226 typically has a length of around 8 inches, a height of about 5.5 inches, and a width of 1.5 inches. It also weighs around 33-34 ounces, depending on the specific model​. These dimensions can make it larger and heavier than other popular concealed carry pistols.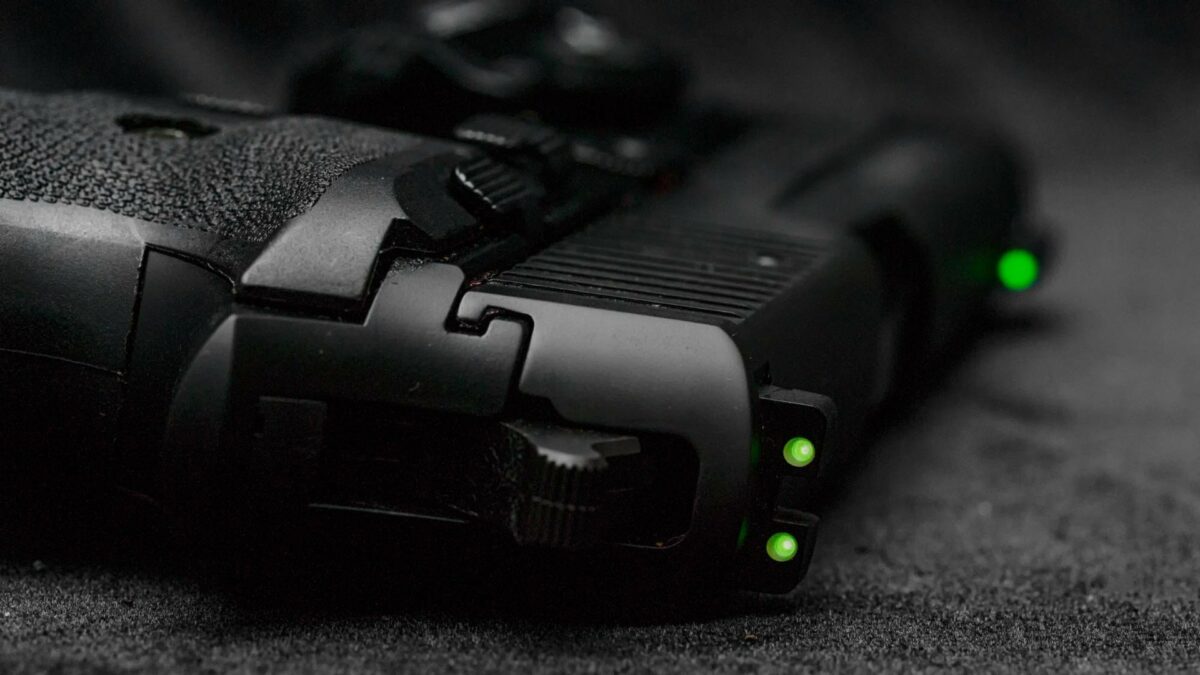 Personal Experience and Verdict
As a former Special Forces operator, my life often depended on the reliability of my gear, and the SIG Sauer P226 has never let me down. Its robust construction, reliability, and high-capacity firepower made it my favored sidearm of choice for operations and in the field – and for self-defense as a civilian.
Its ergonomic design and balanced weight distribution make it comfortable to hold and fire, even during prolonged engagements. Moreover, the ease of maintenance is a significant advantage, as it can be field-stripped without any tools, which is an often overlooked but critical feature during extended operations.
While the P226 may be larger and heavier than some compact or subcompact options often chosen for concealed carry, I find the trade-off in capacity, shootability, and the inherent stability of a larger firearm to be worth it.
Now as a civilian, my primary carry is the P226 Legion.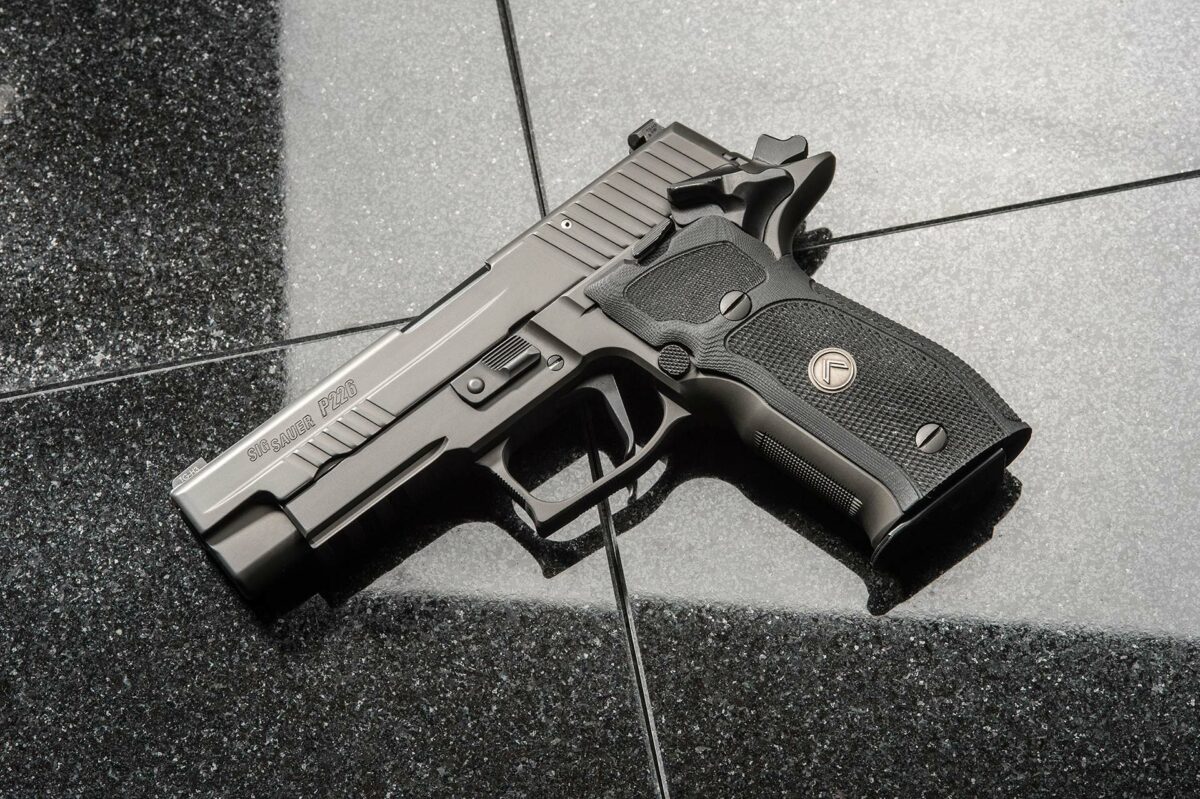 SIG Sauer P226 Legion
The P226 Legion is a masterful step forward in the evolution of the SIG Sauer P226, representing a series of enhancements based on the needs and wants of professionals. With a wide range of differing models available, it offers a selection of features tailored to varying requirements.
The P226 Legion models offer a variety of features and choices depending on individual preferences and requirements. The variety of options offered by the P226 Legion series ensures that there's a model to fit almost any professional need; military, intelligence, law enforcement, self-defense.
In the field, I've found that the P226 Legion series offers a robust, reliable sidearm solution that stands up to the rigorous demands of battle. The enhanced build quality, design, and feature set of the Legion series, coupled with the storied reliability of the P226 platform, make it an excellent choice for a duty sidearm.
KIT | $1200+ | BUY
The SIG Sauer P226 is more than just a handgun, it's a dependable partner when things get tough. Its rich history and proven track record with the U.S. Navy SEALs further testify to its quality and capability. Whether you're a covert operative, or a civilian seeking a reliable self-defense weapon, the P226 is a choice you can trust.